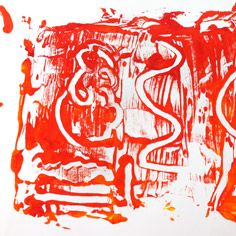 Career Opportunities
Providence Englewood's teachers, administrators and supporting staff are our most valuable resource in preparing our students for academic success and responsible citizenship. We are committed and driven to work with our students to help them realize their fullest potential. If you share this passion and are interested in future opportunities to join the Providence Englewood team, please submit a cover letter and resume to Principal Angela Johnson-Williams at johnsona@providenceenglewood.org.
K-8 Teachers
The teacher is responsible for the very heart of the school. Teacher responsibilities include instructing students, reporting student progress to parents, and enforcing the general rules and regulations of the school. We are seeking teachers to inspire and instruct our students.
Teaching Responsibilities:
• Prepares and submits weekly lesson plans
• Enables students to achieve their highest potential
• Keeps an accurate daily record book of attendance and grades
• Works to reach all students via a variety of teaching approaches
• Employs effective classroom management techniques for optimum learning environment for all students
• Formally evaluates student performance through progress reports and quarter/semester grades
Minimum Requirements:
• Bachelor's Degree
• Illinois Professional Educator's License
• Endorsements in middle school content (for 6-8 teachers)
Preferred:
• Urban teaching experience
Interested candidates should forward their resumes to
Angela Johnson-Williams, Principal:
johnsona@providenceenglewood.org
Teachers' Assistants
Responsibilities include but are not limited to assisting in preparation and submission of weekly lesson plans, keeping accurate records, employing effective classroom management techniques, formally evaluating student performance, creating rapport within working parent, colleague and administrative relationships, participating in professional developments, and maintaining accountability.
Minimum Qualifications:
• Bachelors Degree from an accredited college or university
Preferred:
• Urban teaching experience
• Illinois Professional Educator's License
Interested candidates should forward their resumes to
Angela Johnson-Williams, Principal:
johnsona@providenceenglewood.org
Providence Englewood Director of Development
Title: Director of Development
Background:  Providence Englewood is a charter school located in the West Englewood neighborhood of Chicago.  It opened in 2006 and serves students in Kindergarten through 8th grade.  We are part of the public education system and enrollment is FREE. Our purpose is to prepare our students for a successful high school career leading to enrollment in college. We are seeking to hire a Director of Development who will focus on raising money for the school.
Position:   The position of Development Director reports to the Deputy Director of Operations and has primary responsibility for designing and implementing the school's fundraising strategy. Specifically s/he will support the identification, solicitation and management of donors.  The school will look to the Development Director to raise approximately $300,000 per year. The Fundraising goal will be set based on the five-year plan developed and approved/adjusted each year by the PECS Board of Directors. .   PECS has a supportive Board of Directors, strong donor base and long standing partnership with north shore donors.   This position is flexible and requires a strong work ethic and the ability to work independently with minimal direction from home or office.
Compensation: Commensurate with experience. Excellent health benefits, pension plan and life insurance.
Start Date: Position currently available.
 Application:  No phone inquiries.  To apply, please email your cover letter, resume (including salary requirements) and two professional references (including contact information and nature of your relationship) to hr@providenceenglewood.org